The Architecture of Beauty
MASSIMILIANO FUKSAS (Tokyo)
Massimiliano Fuksas is one of the most outstanding international architects.
Head of the Fuksas Studio (Rome, Paris, Shenzhen) along the past 40 years has developed an innovative approach through a strikingly wide variety of projects (over 600) ranging from urban interventions to airports, from museums to cultural centers, from convention centers and offices to private houses and design collections. Among his works the headquarters of the Italian Space Agency (2004) and the Italian Congress Centre (2006), both in Rome; the Ferrari headquarters and research centre in Maranello (2004); the new trade fair complex in Milan (2005), the Shenzhen Bao'an International Airport (2013) and the Nuvola interior at new EUR Congress Center (2014). He was the curator of the 7th Architecture Biennale in Venice (2000) and is visiting professor at several universities including the Ecole speciale d'architecture in Paris and Columbia University in New York.
Full bio available at http://www.fuksas.com/en/Studio/Massimiliano-Fuksas
TAKAHARU TEZUKA (Tokyo)
In 1994 he and his wife Yui founded the Tokyo-based Tezuka Architect which emphasizes human activity and connectivity as can be seen in their schools, office buildings and hospitals. Among his main projects the Roof House, Echigo-Matsunoyama Museum of Natural Science, Fuji Kindergarten and Woods of Net. Among his many awards the Global Award for Sustainable Architecture (2017), Japan Institute of Architects Prize (2009), the Association for Children's Environmet Design Awards (2011) and OECD/CELE 4th Compendium of Exemplary Educational Facilities (2011) and Moriyama RAIC International Prize 2017 .
He is a Professor at Tokyo City University.
Full bio available at http://www.tezuka-arch.com/english/
YASUHIRO YAMASHITA (Tokyo)
Born in Amami Oshima Yasuhiro Yamashita established Atelier Tekuto in 1991. Strongly influenced by the natural beauty of his native Amami, Yamashita's main interest as an architect lies in the environment people live in: both as private homes (he designed over 200) and as resorts and hotels focusing on the harmonious relationship with the local community and using local materials. His style is unique for the lack of computer-generated content – he usually uses hand-drawn sketches and line drawings.
Since 2013 he has been teaching at Kyushu University and he has been conducting research on the elderly both in single and large, multi-purpose facilities.
Full bio available at http://www.tekuto.com/en/about_tekuto/people
HA+ (HOKURIKU ARCHITECTURE PLUS) (Tokyo)
Established in 2017 by a group of architects active in the three prefectures of the Hokuriku region: Ishikawa, Toyama and Fukui. Their motto is "a better development of Hokuriku Architecture". Ten members of Ha+ (Hidenari Arai, Kazuyoshi Inade, Morimasa Iwamoto, Masaki Kitamura, Seiichi Kozu, Shin'ichi Takeuchi, Yuji Nakae, Shota Nakanishi, Toshihiro Yoshimura and Yoshifumi Wada) will get together for "Italia, Amore Mio!"
Performance
BRUNO VANZAN (Tokyo)
Bruno Vanzan started his career at the age of 18. His dream was to become one of the most successful and popular barman of the world. He graduated as Bacardi World Champion in 2008, in 2010 was included in the list of the TOP bartenders. Since then he has been constantly improving, collecting new successes and engagements in the main European capitals as well as in America, Africa and Asia.In 2015 he became Vice-Champion of the World and in 2016 he won the first prize for the best cocktail at the IBA's World Championship being reconfirmed again as one of the most important barman of our times.
Watch the video HERE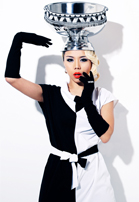 DJ SARASA (Tokyo)
DJ SARASA is an internationally-acclaimed DJ from Tokyo known for her skillful ability to crossover Funk, Disco, Soul, Breakbeats and House music and has even impressed Grammy-winning artist Questlove of The Roots who after seeing her perform tweeted "DJ SARASA is an ill DJ…". She has been performing for the last decade all over the world including Japan, Canada, USA, Mexico, Australia, Germany, UAE, Korea, China, Singapore, Malaysia, Thailand, India. Her latest tour with Hip Hop legends The Beatnuts (Japan Tour) and Talib Kweli (EU Tour) was a great success.
LA PINA (Tokyo)
Radio conductor. Her program Pinocchio airs everyday on Italy's top station Radio Deejay. She started as a rap artist but it was radio that stole her heart. Since she was 12 she visits Japan at least once a year. Last year she published "I love Tokyo" that collects her stories and her suggestions on Japan's capital and it became a best seller in Italy. At Italia, amore mio she will launch the Japanese version of the book.
EMILIANO PEPE (Tokyo)
Born in Naples. He is a musician, a singer and a music producer. Like La Pina, whom he is married to, he has a passion for Japan that he visits as often as he can. He composed the soundtrack of "I Love Tokyo". Watch the video HERE
CHRISTY RAY (Tokyo, Nagoya, Osaka)
Christy Ray is a goddess of gymnastics. You won't believe what she is able of until you see her perform. Originally from Russia, she got her Master of Sport from the Russian Federation Modern Rhythmic Gymnastic before starting touring around the world to perform (from aerial to flying pole and contorsion), dance, act and DJ. 3 times Gold Medalist: Miss & Mister Pole Dance Globe (Germany, 2015); Pole art Fest, (Portugal, 2016); Asia Pole Championship (Singapore, 2015); performed in top Theater and Musical Productions: A Midnight Summer Dream 2017-2018, LUCIANO SHOW 2009-2015; MAMA MIA Japan Tour 2014, Disney Sea 2014, GENJI 2013, Katyusha 2011…). She is also a TV personality (BOAT RACE 2015, SHABEKURI 007 AND MARUMIE SEKAI, JAPAN DISCOVERY).
Watch the video HERE

EMILIANO BLASI (Tokyo, Nagoya, Osaka)
Emiliano graduated in lyric singing (baritone) at the Conservatory of Music of Perugia and was taught throughout his academic career by top-notch teachers such as Romualdo Savastano, Nicola Martinucci, Ron Anderson, Gary Catona, Claudio Desideri.Emiliano has a long career of tours at major Italian Theatres (Maggio Musicale Fiorentino, Teatro di Milano, Teatro Pavone in Perugia, Teatro Manzoni in Cassino …) and classical music festivals (Festival of Riva del Garda, Casamari, Monterotondo…) playing many roles as a soloist.In Japan Emiliano continues his career as a singer with numerous concerts and performances (TV and radio programs for NHK, collaborations with fashion designer Zin Kato for Amazon Fashion Week) and teaching (workshops at Tokyo University).
FEMM (Tokyo)
A dance and rap duo formed by RiRi and Lula, aka Mannequins have Emotions, a new icon for TOKYO POP. They can't sing or talk so each girl's agent, "Honey-B" and "W-Trouble" always speak for them. "Fxxk Boyz Get Money", released in 2014, became a big hit among teens in the US and Europe receiving highly acclaim by fashionistas and influencers around the world. Their digital album "Femm-Isation" was released on an indie label and it hit #10 on the Billboard world hit chart.
Watch the video HERE

HYŌHŌ TAISHA RYŪ (Tokyo)
Cultural Property of Japan
Hyōhō Taisha Ryū, usually referred as the "greatest fencing school of Western Japan", was founded 450 years ago in Kumamoto during the Sengoku period. The founder, Marume Kurandosuke, was a master swordsman from the Sagara Clan of Hitoyoshi Province.The name "Taisha" can be translated as "forget your body" or "forget to wait or to retreat". In other words to constantly move and act in a natural way. This fencing school, which also includes kicking, striking and throwing techniques, represents a complete fighting system that has been preserved until today.
EZIO GHIBAUDO (Nagoya)
Ezio Ghibaudo studied at the Pareggiato Institute of Music in Valle d'Aosta, at the Accademia Accordionistica Italiana of Urbino before polishing his skills with Claudio Jacomucci and Stefan Hussong. He won several national and international competitions and was chosen as Italy representative at the 65th IMC-UNESCO Accordion World Coupe in Spoleto and at the 63rd Accordion World Trophy in Samara, Russia. He recorded for Italian national TV RAI and for the Italian New York ICN Radio. He has performed in Italy, France, Germany, Austria, Spain, the Netherlands, the United States and Japan. He teaches accordion at the "Ego Bianchi" Lyceum of Cuneo and has held master classes in Italy and Japan.
ENZO FAVATA ACOUSTIC QUARTET (Osaka)
ENZO FAVATA (Soprano Sax & Bass Clarinet). An unmistakable voice, blend with live electronics and ethnic wind instruments. Among his collaborations: Enrico Rava, Muylatu Astatke, Lester Bowie, Omar Sosa…).
SALVATORE MAIORE (Double Bass). Among the most appreciated European musicians, he had over 50 record releases and performed at major international jazz festivals around the world with names as P. Fresu, B. Cobham, L. Butch Morris, J. Jarman, S. Grossman, C.Walton, O. Lake, R. Alessi, C. Speed, Noa, Al Di Meola, G. Goldstein…).
MARCELLO PEGHIN (10-string and electric guitar) Considered among the best 10 Italian jazz guitarists (2017 JazzIt Awards), in his ultra-thirty year career he has played worldwide and collaborated with musicians like Dino Saluzzi, Enrico Rava, Tony Scott, Lester Bowie, Sainkho Namtchylak.
UT GANDHI (Drums & Percussions). In the jazz business since 1978, for 8 years he has been a member of Enrico Rava's quintet "Electric Five" touring globally.