ARMONITE (Osaka)
Originally From Pavia, Armonite is a progressive rock band acclaimed internationally. They are also known for their soundtrack covers. They were invited to perform at Expo 2015 Milano for the launch of the Water Rooms organized by UNESCO. They performed in Switzerland at 2,000 meters above sea level, and they toured the UK. Their track Blue Curacao received the Honorable Mention at the International Songwriting Competition in 2017 from a top level committee which included Tom Waits, Billy Cobham, Ziggy Marley, and Don Omar Keane.
ANDREA BIONDI (Osaka)
Born in Rome Andrea Biondi studies percussion with Horacio Hernandez specializing in vibraphone. He collects various experiences in different music environments from Symphonic Music to Jazz winning in 2000 the 2nd prize at the Colleferro International Jazz Music Competition. From 2001 to 2010 he collaborates with Ennio Morricone and Roma Sinfonietta performing in Europe, USA, Japan and Russia.
EMILIANO BLASI (Tokyo, Nagoya, Osaka)
Graduated fromthe Conservatory of Music of Perugia and taught throughout his academic career by top-notch teachers such as Romualdo Savastano, Nicola Martinucci, Ron Anderson, Gary Catona, Claudio Desideri. Emiliano has a long career of tours at major Italian Theatres (Maggio Musicale Fiorentino, Teatro di Milano, Teatro Pavone in Perugia, Teatro Manzoni in Cassino… ) and classical music festivals playing many roles as a soloist. In Japan Emiliano continues his career as a singer with numerous concerts and performances (TV and radio programs for NHK, collaborations with fashion designer Zin Kato for Amazon Fashion Week) and teaching (workshops at Tokyo University).
Watch the video HERE
BRIAN DJ (Tokyo, Nagoya)
Brian J. is an Italian DJ/Producer and Sound Engineer. His musical journey started at the age of 13, when he discovered his father vinyl collection.
Now Based in Tokyo, he is an established DJ who regularly performs in bars, clubs, lounges, social events across Spain and Japan. His sound is organic, rooted deeply into Ibiza's club culture and always has a touch of soul. His DJ sets are built up with a bouncy, sexy feel and then progress into a tribal explosion of house music.
MORENO BUSSOLETTI (Tokyo)
Moreno's professional career began at 15.
Since then he has been performing in many parts of the world. Teaming up with musicians from different backgrounds and genres.
PIETRO CRISTO (Nagoya)
Former Serie A Napoli Team player. Referees' Association of Tokyo board Member. Popular talent with many cameos in dramas, videos, CM, soccer and cuisine programs.
GIANLUCA DI MATTEO (Nagoya)*
Gianluca Di Matteo has studied guarattelle* puppetry in Naples and has been performing internationally since 2000. He wood sculpts his puppets that are also exhibited at the Center for Puppetry Arts in Atlanta and at the Puppentheatermuseum in Vorchten, Holland. Gianluca di Matteo has received various prizes among which the Prize for Valorization of Juggler Art by Regione Piemonte in 2004.
*The guarattelle is one of the oldest puppet form of art dating back to 17th century and the main character is Pulcinella.
EMMA (Tokyo)
Emma is a versatile and eclectic artist and one of the best-loved singers in the Italian music scene: 13 platinum discs in 5 years, more than 3 million likes on Facebook, over 2,600,000 followers on Instagram, more than 2,400,000 followers on Twitter, over 240 million views on her official Youtube channel and named the most streamed Italian female artist by Spotify (2015).
Watch her latest video here: https://www.youtube.com/watch?v=NiwsywtFOiQ
FEMM (Tokyo)
Dance and rap duo RiRi and Lula, aka Mannequins have Emotions. "Fxxk Boyz Get Money" (2014) became a big hit among teens in the US and Europe receiving highly acclaim by fashionistas and influencers around the world. Their digital album "Femm-Isation" was released on an indie label and hit #10 on the Billboard world hit chart.
Watch the video HERE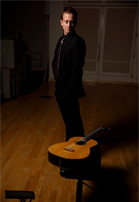 CARLO FIERENS (Nagoya)*
Guitarist Fierens began his career at an early age collecting important prizes. He was awarded with the title of "Honorary Associate of The National Academy of Music" and in 2013 he won the "Italian National Prize for the Arts". He has participated in many guitar festivals in Europe and Argentina and has been praised by critics and featured on TV and Radio. He is currently pursuing his doctorate with Ernesto Bitetti at the Jacobs School of Music (Indiana University), where he also serves as Associate Instructor.
MARIA FRATELLI (Osaka)*
Maria Fratelli is in charge of Case Museo Section for the City of Milan. Director of Casa Museo Boschi di Stefano, Studio Museo Francesco Messina, CASVA. She is also the Executive Director of Casa della Memoria and Museo Nazionale della Resistenza.
ADA GABUCCI (Nagoya)*
Ada Gabucci holds a degree in archaeology from the University of Trieste (Italy) and a PhD from the University of Aix-Marseille (France). She has participated in numerous excavation campaigns in Italy. Her publications include "L'antica Roma" (2000), "Archeologia" (2002), "Roma e il suo impero" (2003), "Informatica applicata all'archeologia" (2005), "Roma" (2005), "Storia dell'architettura. Roma" (2008)," 100 parole per capire l'antica Roma" (2011), "L'archeologia come mestiere. Dallo scavo al magazzino: i materiali" (2013), "Attraverso le Alpi e lungo il Po: importazione e distribuzione di sigillate galliche nella Cisalpina" (2017).
GIANNI VIRONE & FABIO GIACHINO DUO (Nagoya)
The two musicians live in Torino and represent the new generation of Italian jazz. They have been awarded with some of the most important prizes (Premio M.Urbani, Premio C.Bettinardi, Premio Barga Jazz) and have performed in the main festivals both in Italy and abroad (New York, Londra, Barcellona, Copenaghen, Bruxelles, Helsinki, Izmir, Kathmandu..). They have released several CDs both as a duo and for sideman projects. Their collaboration gave birth to the documentary "Compro Oro" dedicated to the Swing Club from the 60s.
EZIO GHIBAUDO (Nagoya)*
Ghibaudo studied at Urbino Italian Accademy of Accordion and won several national and international competitions. He was chosen as Italy representative at the 65th IMC-UNESCO Accordion World Coupe in Spoleto and at the 63rd Accordion World Trophy in Samara, Russia. He recorded for Italian national TV RAI and for the Italian New York ICN Radio. He has performed all over Europe, the United States and Japan.
FRANCESCO GRANT (Nagoya)*
Francesco Grant is an eclectic artist who explores different cultures and styles to produce energipsy: a hybrid combination of Spanish flamenco, European pop melodies, Catalan rumba and a myriad of blues, funky and rock influences. He has published several albums, toured internationally and collaborated with many artists like Chayanne, Gipsy Kings, Carles Benavent and Jorge Pardo from Paco de Lucia group.
Along with his music career Francesco is also a very active story board and visualizer artist for movies and commercials for top names such as Giuseppe Tornatore, Roberto Benigni, Giovanni Veronesi, Audrey Wells…
HA+ (HOKURIKU ARCHITECTURE PLUS) (Tokyo)
Established in 2017 by a group of architects active in the three prefectures of the Hokuriku region: Ishikawa, Toyama and Fukui. Their motto is "a better development of Hokuriku Architecture". Ten members of Ha+ (Hidenari Arai, Kazuyoshi Inade, Morimasa Iwamoto, Masaki Kitamura, Seiichi Kozu, Shin'ichi Takeuchi, Yuji Nakae, Shota Nakanishi, Toshihiro Yoshimura and Yoshifumi Wada) will get together for "Italia, Amore Mio!".
HYŌHŌ TAISHA RYŪ (Tokyo)
Hyōhō Taisha Ryū, usually referred as the "greatest fencing school of Western Japan", was founded 450 years ago in Kumamoto during the Sengoku period. The founder, Marume Kurandosuke, was a master swordsman from the Sagara Clan of Hitoyoshi Province. The name "Taisha" can be translated as "forget your body" or "forget to wait or to retreat". In other words to constantly move and act in a natural way. This fencing school, which also includes kicking, striking and throwing techniques, represents a complete fighting system that has been preserved until today.
HIDENOBU JINNAI (Tokyo)
He studied architecture in Italy at IUAV, University of Venice, with a scolarship from the Italian Government. He specialized in the history of Italian architecture and urban history. Among his titles: President of the "Collegium Mediterranistarum", President of the Society of Urban History, Director of the Akashi Time Dome and Member of the Jury for the Award "Urban Landscape Grand Prize" by the Ministry of Land, Infrastructures, Transport and Tourism.
JUNKO KATO (Nagoya)
Junko Kato is a well-known Japanese singer who became a great interpreter of the Neapolitan and Italian songs.
She brought to success in Japan, in a duet with Andrea Sannino, the song Abbracciame, of which he also recorded the Japanese version, "Dakishimete".
On April 30th she returned to Italy, obviously making a stop in Naples, where she performed in various locations.
JUNKO KIMURA (Tokyo)
Professor of Business Administration, Hosei University. Visiting professor at the University of Venice from September 2012 to August 2014. specialising in Italian Origin Designation (PDO) and Geographical Indication (PGI) mainly for wine and cheese. Upon returning to Japan she started collaborating within the review Committee for the Ministry of Agriculture, Forestry and Fisheries on Geographical Indication (GI) . She is also an AIS Italian wine sommelier, AISO olive oil sommelier.
KOTONE (Tokyo)
The famous singer Kotone grew up learning the Italian song, the jazz and the chanson since she was young, thanks to her mother, a musical actress and singer of chanson and her aunt, a singer jazz. Since 2017 she has started her performances at the Tokyo Live House, where she performed as a soloist and as a live one-man. In March 2015 he won the Grand Prize at the "New generation singers" contest organized by Japan Chanson Association at Forum Hall C. Currently, she mostly plays jazz, chanson and Italian songs.
LA PINA (Tokyo, Osaka)
Radio conductor. Her program Pinocchio airs everyday on Italy's top station Radio Deejay. She started as a rap artist but it was radio that stole her heart. Since she was 12 she visits Japan at least once a year. Last year she published "I love Tokyo" that collects her stories and her suggestions on Japan's capital and it became a best seller in Italy. At Italia, Amore Mio she will launch the Japanese version of the book.
EMILIANO PEPE (Tokyo, Osaka)
Born in Naples. He is a musician, a singer and a music producer. Like La Pina, whom he is married to, he has a passion for Japan that he visits as often as he can. He composed the soundtrack of "I Love Tokyo". Watch the video HERE
LAURA LIVERANI (Tokyo)
Laura Liverani is a documentary photographer and university lecturer based between East Asia and Europe. She holds an MA in Arts and Media at the University of Bologna and in Photographic Studies at the University of Westminster, London. Laura works internationally on independent projects and a variety of commissions, ranging from editorial to commercial assignments. Her work is featured in magazines, books, catalogues and exhibitions worldwide.
PETRA MAGONI(Osaka)
Born in Pisa, Petra is one of the most eclectic and important voices of the Italiana and European music scene. Up to date she has collected over 1000 concerts, collaborations with names as Stefano Bollani, Area Tavolazzi, Began Z, Erik Truffaz, Al Jarreau… has released over 20 CD and has won prestigious European prizes. Petra switches from Opera to Rock with a surprising easiness and a unique energy creating mesmerizing atmospheres.
ELENA MARMIROLI (Nagoya)
Elena was born and raised in Correggio near Reggio Emilia where she still lives. She is a passionate traveler and a food lover. Since 2004 Elena has been taking professional cooking courses in various Countries but it is the cuisine from her region Emilia Romagna which is also the top rated in Italy that has stolen her heart. She learned the art of fresh pasta as a child from her mother and her grand-mother like all girls from her region: tortellini, lasagna or tagliatelle… any kind of pasta as long as it is fresh egg pasta and strictly hand rolled.
MAGO MARTINO (Tokyo)
Magic shows for adults and children with the Italian magician of Tokyo!
ANGELICA MICHIBATA (Tokyo)
Second of the famous "Michibata sisters", together with Karen and Jessica, she is an active model and popular in commercials, print as well as TV programs.
Italian for a quarter, she has an Argentinian father and a Japanese mother.
MASAO NOMURA (Osaka)
Born in 1978, Nomura Masao is a popular radio DJ and translator. He is the in-house host of the radio show Ciao Amici! and a movie commentator for the Italian Film Festival. In 2015 he was chosen to host the Tokyo International Film Festival. He is also an essayist for the "Italian for travellers" text of GOETHE WEB and E TV.
ANITA ORSARA (Tokyo)
Anita's recipes tell stories of a Land and a Civilization that goes way back in time: Calabria. Chef since generations, Anita presents in Japan some of the recipes she inherited from her family: full of colours and taste!
MARIKO OTSUKA (Tokyo)
With a degree in music from the Nihon University College of Art, she started as a freelancer composing songs for animation films and commercials for established brands.
In 2011 she released her first album "Oasis", followed by the second one "F" in 2015.
She performs regularly in Tokyo with her Mariko Otsuka REGULAR SOLO LIVE, with classical songs, covers as well as her own songs.
GIROLAMO PANZETTA (Tokyo, Nagoya, Osaka)
In Japan since 1988 Girolamo has been representing Italy by appearing in a great number of magazines and TV shows.
NADA PIVETTA(Osaka)*
Born in Milan in 1970, Nada graduated from the Brera Accademy of Fine Arts, where she currently teaches Urban Planning. One of her achievements is the prize for her work Icaro, awarded by the Chamber of Commerce of Monza and Brianza in 2009. In 2011 her work was chosen by the Central Bank of Luxembourg for its contemporary art collection. In 2017 she published a book on the public scultpure heritage of the City of Milan.
CHRISTY RAY (Tokyo, Nagoya, Osaka)
Christy Ray is a goddess of gymnastics. You won't believe what she is able of until you see her perform. She got her Master of Sport from the Russian Federation Modern Rhythmic Gymnastic before starting touring around the world to perform (from aerial to flying pole and contorsion), dance, act and DJ. 3 times Gold Medalist: Miss & Mister Pole Dance Globe (Germany, 2015); Pole art Fest, (Portugal, 2016); Asia Pole Championship (Singapore, 2015). Christy performes regularly in top Theater and Musical Productions and appears on Japanese TV.
Watch the video HERE
ROBERTO ROSSI (Tokyo)
From Castel del Piano, near Grosseto, Michelin-starred Roberto Rossi has a clear vision: a total respect for the quality of the ingredients that he knows thoroughly. This allows him to adopt the best cooking techniques and give priority to the peculiarities of the territory with which he has an intimate and privileged relationship. Producer of a award-winning olive oil, since 2000 he is owner chef of Il Silene, a magical restaurant in Southern Tuscany.
Don't miss Roberto Rossi, Barilla Ambassador and his cooking  at Italia, Amore Mio at the "Falling il Love" pop-up restaurant.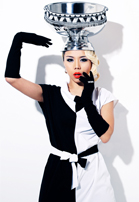 DJ
SARASA (Tokyo)
Internationally-acclaimed DJ from Tokyo known for her skillful ability to crossover Funk, Disco, Soul, Breakbeats and House music. Grammy-winning artist Questlove of The Roots after seeing her perform tweeted "DJ SARASA is an ill DJ…". She has been performing for the last decade all over the world. Her latest tour with Hip Hop legends The Beatnuts (Japan Tour) and Talib Kweli (EU Tour) was a tremendous success.
Watch the video HERE
SHADE (Tokyo)
Rapper, actor, dubber, freestyler and stand-up comedian with an ironic and irreverent style that has led him to become one of the youngest hit-makers of the moment. In 2013 he won the title of "King of Italian freestyle" at the MTV SPIT.
Some of his singles are becoming iconic refrains in the everyday life of Italians like for example "bene ma non benissimo". His single "Irraggiungibile" (in duet with Federica Carta) certified Double Platinum and has over 50 million views on yutube.
KYOKO SHIMOZAKI (Tokyo)
 After graduating from Tokyo University of the Arts in 2009, Kyoko spent five years in the States working as opera singer. At the Metropolitan Opera House she performed as Prima Donna in the Francesco Cavalli's "Giasone". After her return to Japan she kept on performing both in classic and new opera. This fall, Kyoko will perform as Prima Donna in an opera based on Hokusai paintings.
TAKAHARU TEZUKA (Tokyo)
In 1994 he and his wife Yui founded the Tokyo-based Tezuka Architect which emphasizes human activity and connectivity as can be seen in their schools, office buildings and hospitals. Among his main projects the Roof House, Echigo-Matsunoyama Museum of Natural Science, Fuji Kindergarten and Woods of Net. Among his many awards the Global Award for Sustainable Architecture (2017), Japan Institute of Architects Prize (2009), the Association for Children's Environmet Design Awards (2011) and OECD/CELE 4th Compendium of Exemplary Educational Facilities (2011) and Moriyama RAIC International Prize 2017.
He is a Professor at Tokyo City University.
Full bio available at http://www.tezuka-arch.com/english/
YURIKO TIGER (Tokyo)
Yukiko Tiger is the Ambassador of Italian cosplay in Japan since 2014 appearing in various TV shows, dramas and talk shows.
TRE TOLKER (Tokyo)
Tre Tolker are three passionate Japanese musicians devoted to folk music and the traditional musical influences of Europe. Each individual member plays their very own unique instrument. The Nyckelharpa, a keyed fiddle, traditionally a Swedish instrument but with known early Italian references. The Hardingfele, a highly decorative fiddle and the Celtic Harp. Tre Tolker's arrangement and engaging interpretation of classic European folk music has delighted and moved listeners both in Japan and beyond.
ADRIANA VALLONE (Tokyo, Nagoya)
Adriana Vallone, originally from Presenzano near Naples, has been promoting Italian food culture in Japan for the past 14 years. She is also a Barilla Brand Ambassador.
BRUNO VANZAN (Tokyo)
Bruno Vanzan started his career at the age of 18. His dream was to become one of the most successful and popular barman of the world. He graduated as Bacardi World Champion in 2008, in 2010 was included in the list of the TOP bartenders. Since then he has been constantly improving, collecting new successes and engagements in the main European capitals as well as in America, Africa and Asia. In 2015 he became Vice-Champion of the World and in 2016 he won the first prize for the best cocktail at the IBA's World Championship being reconfirmed again as one of the most important barman of our times.
Watch the video HERE
SERENELLA VELLONI (Osaka)
Originally from Rome, Serenella came to Japan at a young age and worked in the fashion industry for a long time but her real passion has always been cooking and making people happy with her Italian recipes. Serenella is an iconic figure in the Associazione Donne Italiane (Association of Italian Women in Japan) and in the entire Italian community of Tokyo. She is a great promoter of the true Italian taste, genuinely and heartily homemade.
VIRGINIO (Osaka)
Born in Fondi (near Rome), he makes his debut as a young singer in 2006 at the Sanremo Music Festival. In 2011 he is the winner of the TV program Amici. He collaborated with many international artists and composed songs for Laura Pausini and Kylie Minogue.
GIANLUCA VITIELLO (Tokyo)
Journalist, radio speaker, blogger, musician, lecturer in urban languages ​​and fashion metropolitan cultures. He is an entertainment format creator and producer. One of his last work is the photographic exhibition 'Deejaynellamardio Exhibition' in collaboration with Radio Deejay.
YOSHI YAMADA (Tokyo, Nagoya)
In his five years of living in Italy Chef Yoshi Yamada mastered the art of Italian cooking. His winning recipe for the Barilla Pasta World Championship is the Bavette pasta with scampi, mussels, clams, and calamari, the same recipe that he prepared while working in Italy at the Restaurant Don Alfonso.
DAISUKE YAMANE (Osaka)
Born in Osaka in 1961. After graduating from Tsuji Cooking School he joined the Italian restaurant "Donnaloia" in Kobe. He moved to Italy in 1984, and he was trained by several master chefs, including Gualtiero Marchesi. He moved back to Japan in 1986 to open his restaurant "Ponte Vecchio" in Osaka. In 1999 he was given the highest score by Gamebro Rosso among the Italian restaurants in Japan. In 2004 he was awarded the "Cavaliere" recognition from the Italian Governemet for his contribution to the promotion of Italian culture abroad.
YASUHIRO YAMASHITA (Tokyo)
Born in Amami Oshima Yasuhiro Yamashita established Atelier Tekuto in 1991. Strongly influenced by the natural beauty of his native Amami, Yamashita's main interest as an architect lies in the environment people live in: both as private homes (he designed over 200) and as resorts and hotels focusing on the harmonious relationship with the local community and using local materials. His style is unique for the lack of computer-generated content – he usually uses hand-drawn sketches and line drawings.
Since 2013 he has been teaching at Kyushu University and he has been conducting research on the elderly both in single and large, multi-purpose facilities.
Full bio available at http://www.tekuto.com/en/about_tekuto/people
*Co-organized with Italian Institute of Culture in Osaka